Zjuul his operation was successful! See the update page for more information about the operation. Via the blog you can continue to follow the recovery of Zjuul.
The goal is reached!! The amount that remains after the check will be donated, as described in the policy plan!
Zjuul is 7 years old and unfortunately, he needs your help!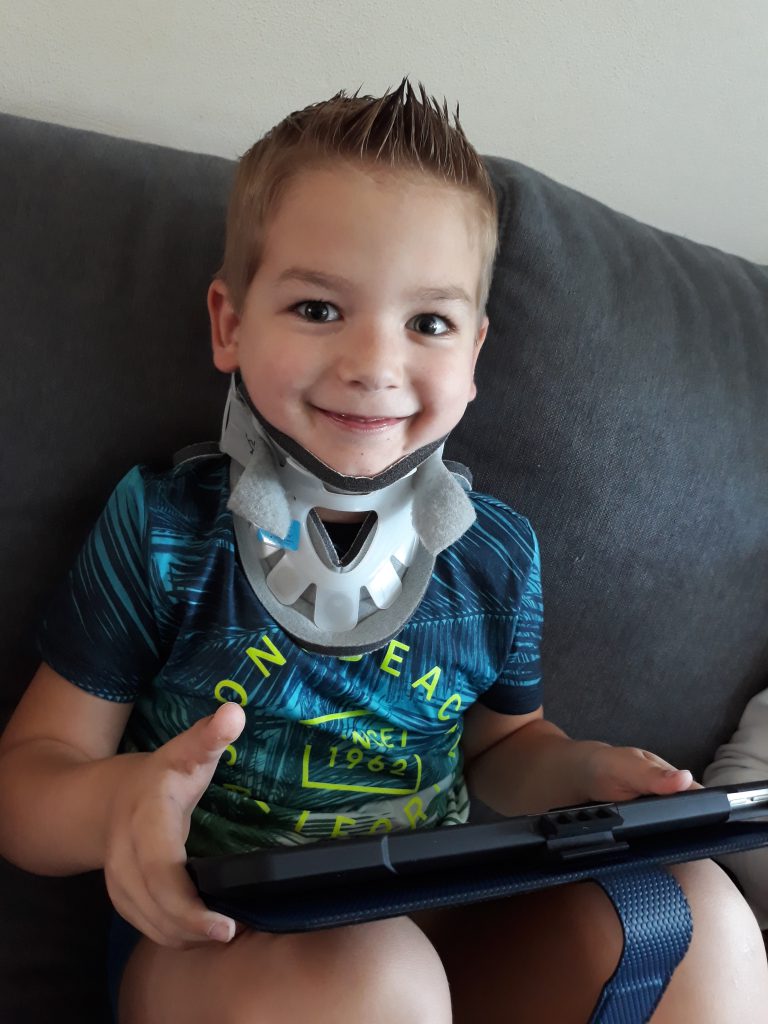 He was a happy and always active little boy, until his headache started in April 2019.
This headache has evolved to the point that he now has a headache 24 hours a day, 7 days a week, with a permanent 8 on the pain scale of 0-10 with 10 meaning "the worst possible pain."
Zjuul loves to play with his friends and went to school with great pleasure.
Since December 2019 Zjuul is going to school for half a day. School is very tiring for him. Because of the sounds in the environment, having to sit in a chair, but also because of his concentration problems. He only has 10-15 minutes of concentration and then has to take a half hour break to be able to work again for 10-15 minutes. During such a break, he sits in a beanbag at school that supports him completely so that sitting does not cost him any strength. So, you can imagine that playing with a friend is not possible for him. Zjuul therefore had to give up on this.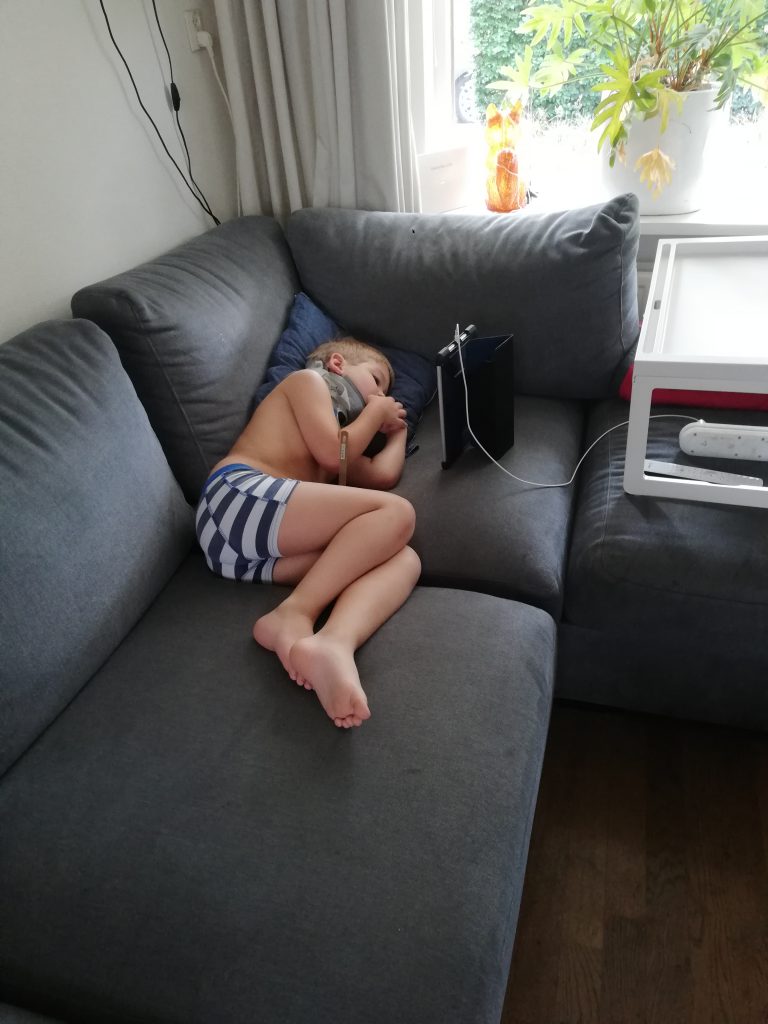 After a long search we finally found out that Zjuul has EDS, Chiari malformatie type 1 en CCI. In short, it means, among other things, that his neck can no longer support his head.
This puts his brainstem under pressure. The brainstem regulates vital functions such as consciousness, breathing and balance. Treatment is necessary to prevent further deterioration and permanent damage. With this treatment we can prevent him from lying in a dark, low-stimulus room 24 hours a day and no longer being able to stand light, sound, touch and emotions. Because that's his near future right now!
During this search for a diagnosis, many doctors and professors in The Netherlands and abroad viewed his file. It turned out that there is no specialist in EDS, Chiari and CCI in The Netherlands. Only a few doctors worldwide are specialized in this clinical picture.
In Europe there is only one specialist, Dr. Gilete in Barcelona, who is able and willing to treat Zjuul. However, this treatment is not reimbursed by insurance and therefore crowdfunding has been started. € 120,000 ($139,578.00) is needed! This is for additional medical tests and examinations, the operation, travel, and accommodation costs. If the Corona virus does not delay the proposed schedule, this operation will take place at the end of October. Due to the corona situation, we only hear the exact date shortly in advance.
Despite his enormous physical disability, our 7-year-old Zjuul keeps his spirits up admirably, went through all the examinations without grumbling and enjoys what he can still do!
So, we ask you: Help Zjuul and end this headache file!